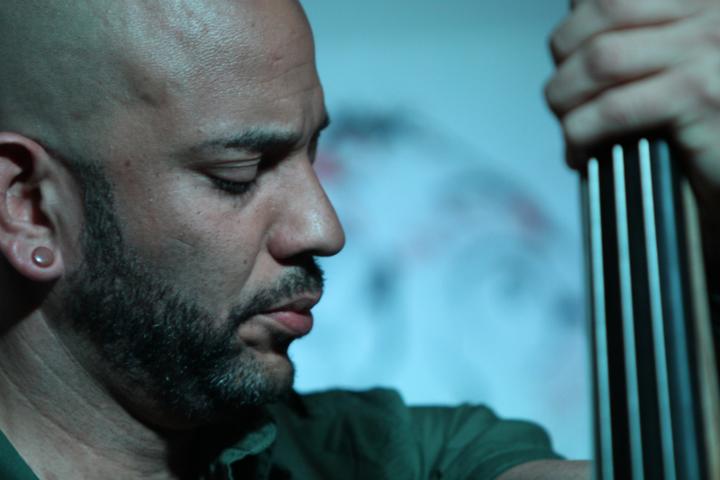 Sing Me Some Cry finds the long-time Branford Marsalis quartet bassist Eric Revis in a radically avant setting that continues his deep interest in the area. The Cleanfeed release sees Chicago reeds titan Ken Vandermark doubling tenor saxophone and clarinet, with pianist Kris Davis from Sugar Blade and drummer 

Chad Taylor

(from Chicago Underground) completing the band.
The title track, co-composed by all the band plus Dana Murray (the producer of Revis' 2009 albums Laughter's Necklace of Tears and the earlier Tales of the Stuttering Mime) is sequenced first up on this studio set which was recorded at Systems Two in Brooklyn on 3 August 2016. Revis has written several other tracks as individual composer while sole Vandermark, Davis, Taylor and Adam Rogers pieces are also included. The incoming new pianist for The Bad Plus, Orrin Evans of Tarbaby, the band who Revis has also been part of, is credited as associate producer, Revis himself overall producer.
LA-born Revis, who turns 50 at the end of May, has recorded with Kris Davis in a trio with Andrew Cyrille on their album City of Asylum which appeared in 2013, and last year saw the release of Crowded Solitudes the pair teaming with Gerald Cleaver. Expect the album in late-June. 
Avant explorations: Eric Revis, above